Although the facts from the article are not exactly right, Program Evaluation Division will study how charters are granted by the Department of Public Instruction, and if the state is doing everything reasonably possible to assist charters in successful start-ups. This study will not impact Pinnacle Classical Academy in any way; PCA will open in August of 2013. This study will potentially impact future charter requests.
LINK: Under the Dome, One-year Legislator Gets His Way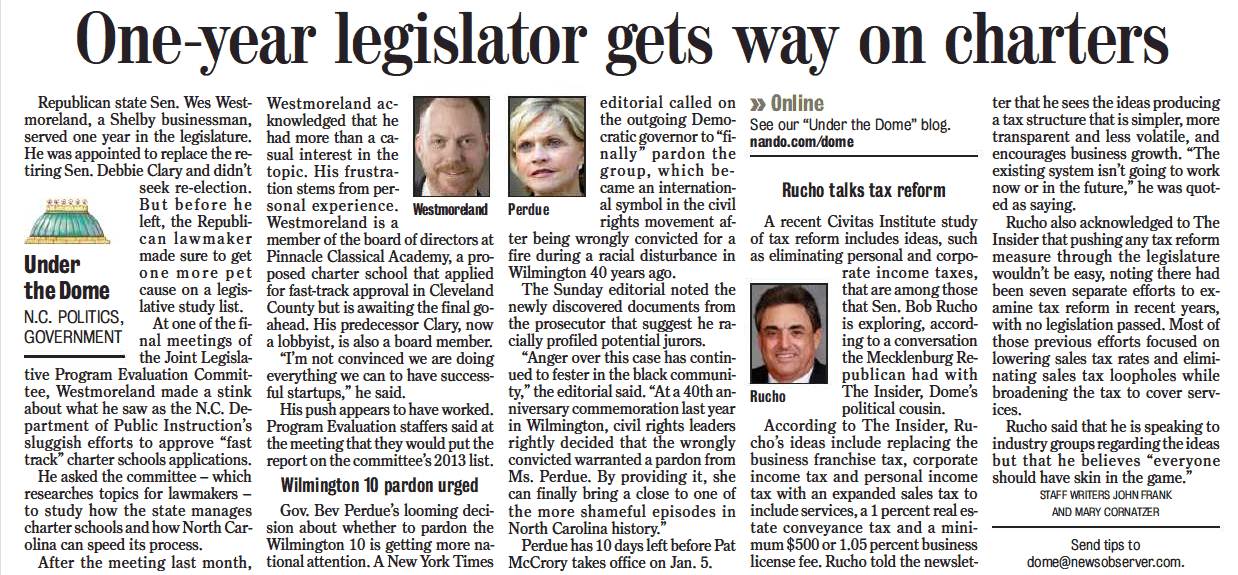 Update: North Carolina Alliance for Charter Schools press release.